Frank Watson, 41, of Johns Creek was arrested on Rivermont Parkway for DUI, endangering a child by driving under the influence, interference with government property, willful obstruction of law enforcement officers, and driving without taillights, Fulton County Jail records show.
Johns Creek officers received a call after 8:30 p.m. that two suspicious cars were at a house that was for sale and unoccupied near Rivermont Parkway. The caller said one vehicle had already left but the second was still there.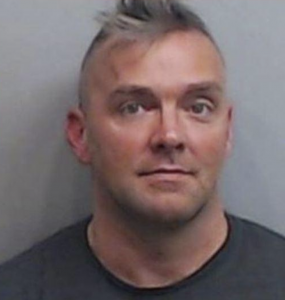 When officers arrived, the second car began driving away with all lights off.
The officer caught up to the driver, who was Watson, and suspected he was drunk.
Police also noticed two children in the car with him. While he was being questioned, Watson reportedly said he had two beers 20 minutes earlier that evening and was struggling to stand up, the report said.
Watson soon became combative with the officers and arguing, resisting arrest and calling officers racial slurs, the report said. When officers spoke with the children, Watson started kicking the patrol car door so loudly his children could hear.
Watson's wife, the children's stepmother, arranged for neighbors to come and pick up the children and car until she could get home.
DUI Laws | What You Need to Know
The laws make it illegal for drivers of all ages to operate motor vehicles if they have BAC percentages of:
0.08% or higher, if they're 21 years old or older operating regular passenger vehicles.
0.04% or higher, if they're operating commercial vehicles.
0.02% or higher, if they're younger than 21 years old.
Georgia State law also requires a clinical evaluation and the attendance of a DUI / Risk Reduction Program that's certified/licensed by the Georgia Department of Driver's Services before your driver's license can be reinstated if you have been charged with any of the following:
DUI
Drug Possession
Other drug offenses
Under-age possession of drugs or alcohol
Before getting behind the wheel after having a few, consider the many reasons why you should not.
For more information about DUI School visit www.a1drivingschools.com or call (770) 962-9555!