EMERSON, Ga.- Cherokee County Sheriff's Office officials confirmed that beloved mayor Albert 'Al' Pallone and his wife, Millie, were killed in a fatal DUI crash Saturday afternoon.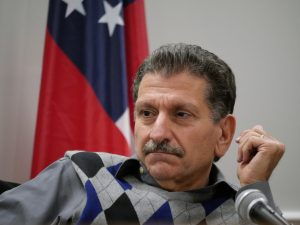 The couple was traveling on Knox Bridge Highway when the driver of a Chevrolet pickup truck barreled over the centerline smashing into Pallone's Hyundai Santa Fe. The second target of the Chevrolet pickup was a Mazda 3.
The Santa Fe lost control and rolled into the eastbound lane, where a GMC Savanna van rammed into the mayor's car. The mayor and his wife were pronounced dead at the scene.
The Mazda 3 and GMC Savanna drivers were transported to a hospital nearby. Neither suffered life-threatening injuries.
William Bryan Abernathy, 50, the driver of the Chevrolet pickup, was arrested and charged with reckless driving, DUI, serious injury by vehicle, and vehicular homicide.
After fifteen years of serving North Georgia, Pallone's death will leave a massive void in the community.
Read more at fox5atlanta.com and WSBtv.com