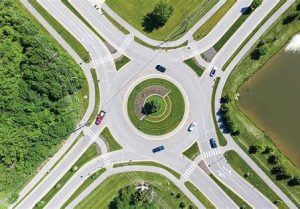 Slow down when approaching a roundabout and yield to traffic already in the circle
If there are no vehicles in the roundabout, you can enter without stopping.
Remember that once you enter the roundabout, you have the right of way.
Only stop when you're ready to exit the circle.
That's how to drive a roundabout. If you did not understand this, we can help at A-1 Driving Schools, please reach out anytime.