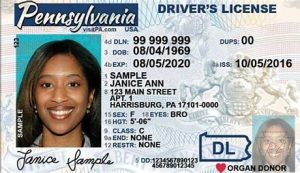 Here are the steps you need to follow to schedule a road test appointment in advance and get your Georgia driver's license:
1. Schedule a road test in advance
2. Pay the $32 fee, which can be paid for with cash or credit card. Check the fees and terms for more information.
3. Bring original documentation that shows your identity, residential address, Social Security number, and U.S. citizenship or proof of lawful status in the United States. Photocopies will not be accepted. Refer to Secure ID for more information.
4. If you're new to Georgia, you must surrender any out-of-state driver's license, permit, or ID card.
5. Fill out the application form. This information will remain on file for 30 days. After that, you will need to submit your information again.
6. Visit your local DDS Customer Service Center (CSC).
7. Take and pass your Knowledge Exam.
8. Take and pass your Vision Exam.
9. Take and pass your Road Skills Test.
10. If you pass your tests, you will have your photo taken and receive your license. You must renew your Georgia driver's license every 8 years.
11. If you're under 21, you will receive an "under 21" license. On your 21st birthday or after, you may be able to have the "under 21" removed using Online Services or by using the DDS 2 GO Mobile App.