A Forsyth County deputy who was fired after allegedly going to a luncheon Sept. 11 while drunk was arrested on a DUI charge, authorities confirmed.
Gregory Martin Cannon, 46, was fired Sept. 13 after another deputy reported the incident internally, Forsyth County Sheriff's Office Capt. Doug Rainwater told AJC.com.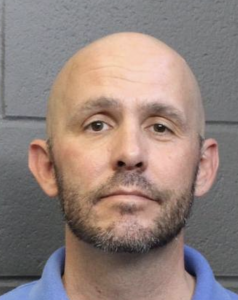 Cannon was confronted by sheriff's office commanders  "within minutes of the notification" at the 9/11 luncheon, Rainwater said.
Police believe Cannon, 46, "drove a county car to work" while intoxicated, Forsyth County News reported.
Cannon was placed on administrative leave and taken for an alcohol test. He was fired two days later.
He had no disciplinary history, according to Georgia Peace Officer Standards and Training (POST) Council records.
"Agency policy clearly prohibits the use of alcohol on duty and sets strong standards of conduct for off duty actions of its employees as well," the Forsyth County Sheriff's Office said in a release. "Citizens of Forsyth County deserve the highest level of professionalism and any employee using alcohol on duty has betrayed that trust and will be held accountable."
Cannon had been a deputy with the agency since 2007, the sheriff's office said.
It goes to show that no one is above the law! 
Georgia State law requires a clinical evaluation and the attendance of the DUI program that's certified/licensed by the Georgia Department of Driver's Services before your driver's license can be reinstated if you have been charged with any of the following:
DUI
Drug Possession
Other drug offenses
Under-age possession of drugs or alcohol
For more information visit www.a1drivingschools.com or call (770) 962-9555!