The commissioner's blood-alcohol content more than twice the legal limit, according to a police report!
An officer spotted a Black GMC Terrain on College Station Road. The officer wrote in their report that the driver, identified as Patrick Davenport, was suspected of DUI. Davenport's blood-alcohol content registered at .216 during a breathalyzer test at Athens-Clarke County Jail.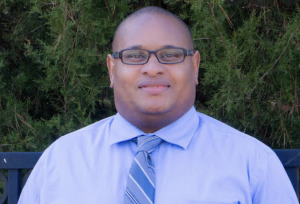 It's illegal to drive with a BAC of more than .08 in Georgia. 
As the officer approached the car on College Station Road, they noticed the driver's side front and rear tires were flat. The officer said Davenport was laying back in the driver's seat when they tapped on the window.
"While the driver was looking at me and talking I could see his eyes bounce from side to side," the officer wrote in their report.
The officer conducted a sobriety test and Davenport allegedly showed evidence of intoxication during multiple parts of the test.
The officer cuffed Davenport, who said he would consent to a breath test.
Davenport is an Athens native representing District 1. His initial term as a commissioner began in January 2019.
The next step for Patrick Davenport is to complete a clinical evaluation and the attendance of a DUI / Risk Reduction Program that's certified/licensed by the Georgia Department of Driver's Services before his driver's license can be reinstated since he has been charged with one of the following:
DUI
Drug Possession
Other drug offenses
Under-age possession of drugs or alcohol
For more information about DUI School visit www.a1drivingschools.com or call (770) 962-9555!