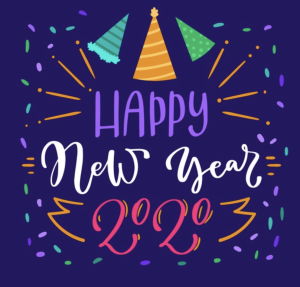 Law enforcement is warning drivers before hitting the road on New Year's that this holiday is one of the most dangerous for commuters.
There will be a huge show of force to deter drunk drivers from putting yours or their own life in danger.
in 2018, nearly 4,000 Southwest Floridians drove drunk, and half of those in Lee County. But, there is no excuse and the potential costs are too great.
"It's so silly to get a DUI when there's the advantage of taking a Lift or Uber…I mean it's just crazy," said Naples resident Ann Quigle.
Local attorney, Peter Dennis tells us including lawyers, insurance, DUI school, altogether you are looking at around 10-thousand dollars if you are caught drinking and behind the wheel.
All of that compared to Uber surge pricing, which could be a couple of hundred dollars, depending on the length of your trip. While that may seem like a lot, local drivers say spending the extra money is worth it.
All motorists can use the following tips to stay safe, focused, sober and patient while traveling:
Plan ahead for a sober ride.
Arrange for a designated driver, use a rideshare service or program the numbers for cab companies into your phone.
You can also plan to use public transportation, but check schedules ahead of time in case service is altered during the holiday.
Don't try to make up time by speeding. Because of extra traffic on the road, leave for your destination earlier than needed to allow for increased travel time.
Make sure everyone in your vehicle is wearing their seat belt and all children under 8 are riding in an approved child passenger safety seat or booster seat.
Limit driver distractions by staying off phones. Program GPS before you get on the road or have a passenger be in charge of navigation.
Take breaks to avoid drowsy driving: Plan rest stops as needed and alternate drivers if possible!
DUI Laws | What You Need to Know
The laws make it illegal for drivers of all ages to operate motor vehicles if they have BAC percentages of:
0.08% or higher, if they're 21 years old or older operating regular passenger vehicles.
0.04% or higher, if they're operating commercial vehicles.
0.02% or higher, if they're younger than 21 years old.
Georgia State law also requires clinical evaluation and the attendance of a DUI / Risk Reduction Program that's certified/licensed by the Georgia Department of Driver's Services before your driver's license can be reinstated if you have been charged with any of the following:
DUI
Drug Possession
Other drug offenses
Under-age possession of drugs or alcohol
Before getting behind the wheel after having a few, consider the many reasons why you should not.
For more information about DUI School visit www.a1drivingschools.com or call (770) 962-9555!
From everyone here at A-1's Driving School, we would like to wish everyone a safe, festive holiday!