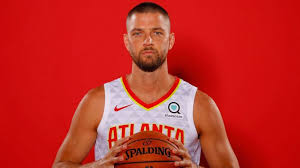 Chandler Parsons' attorneys say the Atlanta Hawks forward suffered "severe and permanent injuries" in a car wreck last week that could jeopardize his career.
Attorneys John Morgan and Nick Panagakis of the firm Morgan & Morgan say the injuries Parsons suffered include a traumatic brain injury, disk herniation and a torn labrum. Parsons was leaving practice when he was hit by a driver who the attorneys say was charged with driving under the influence of alcohol.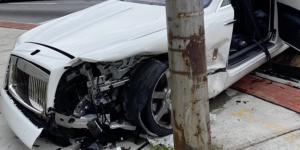 The Hawks said last week that Parsons suffered a concussion and whiplash. The team has added "associated disk injury" to his list of injuries.
Parsons remains in the concussion protocol. He was not on the bench for the team's last two games against San Antonio and Detroit.
Parsons' attorneys said in a statement released that the other driver "admitted drinking, had alcohol in the car with him" and "passed out" following the crash. The attorneys say the driver, who was not identified, is responsible for "seriously injuring and potentially ending Mr. Parsons' career as a professional athlete."
The 31-year-old Parsons, acquired from Memphis last summer, has played just five games for the Hawks. He is averaging 2.8 points and is making more than $25 million in the final year of his contract.

Even though it will be a long road to recovery, A-1 would like to keep Parson in our thoughts and prayers. Our condolences to his family and friends.
DUI Laws | What You Need to Know
The laws make it illegal for drivers of all ages to operate motor vehicles if they have BAC percentages of:
0.08% or higher, if they're 21 years old or older operating regular passenger vehicles.
0.04% or higher, if they're operating commercial vehicles.
0.02% or higher, if they're younger than 21 years old.
Georgia State law also requires a clinical evaluation and the attendance of a DUI / Risk Reduction Program that's certified/licensed by the Georgia Department of Driver's Services before your driver's license can be reinstated if you have been charged with any of the following:
DUI
Drug Possession
Other drug offenses
Under-age possession of drugs or alcohol
Before getting behind the wheel after having a few, consider the many reasons why you should not.
For more information about DUI School visit www.a1drivingschools.com or call (770) 962-9555!