A Habersham County deputy has been fired after the sheriff's office arrested him for a DUI.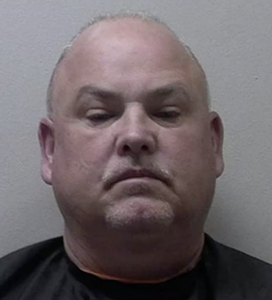 The Habersham County Sheriff's Office said Scott Lilly was arrested around 1:30 a.m.
Lilly is accused of driving home from a party the next county over in Banks County. The sheriff's office said he was pulled over on New Liberty Road by another deputy who thought he was driving impaired.
The sheriff's office said the car Lilly was driving was his personal car and not a county vehicle.
Lilly faces one count of DUI, one count of reckless driving, and one count of failure to maintain a lane.
The next step for Lilly is to complete a clinical evaluation and the attendance of a DUI / Risk Reduction Program that's certified/licensed by the Georgia Department of Driver's Services before his driver's license can be reinstated since he has been charged with one of the following:
DUI
Drug Possession
Other drug offenses
Under-age possession of drugs or alcohol
For more information about DUI School visit www.a1drivingschools.com or call (770) 962-9555!