A Georgia woman has been arrested and charged with six counts of homicide after police say she made a reckless lane change that led the van she was driving to crash, killing six passengers.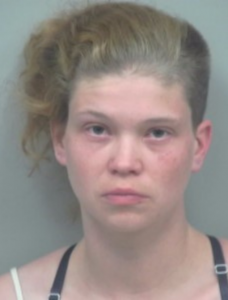 The Gwinnett County Police Department issued a press release stating that they believe the driver of the van, Monica Manire, made an improper lane change on the interstate that caused the van carrying 16 passengers to flip on its side.
Police said that witnesses to the accident told them another vehicle unexpectedly changed lanes ahead of the van.
Manire's vehicle flipped on its side, skidded across the interstate, and burst into flames, according to the AP.
Police said the vehicle ahead of the van did not remain at the scene of the accident.
The van Manire was driving had passengers from a sober living community called We Are Living Proof.
Our thoughts and prayers go to the family and friends of those tragically lost in this accident. 
Whether you are 15 and in need of taking the course or 45 and you just want to brush up on the rules and regulations of driving, A-1 Driving School is here to help!
Atlanta Drivers Education has been mandated for all 16-year-old drivers. We are here to spread the awareness of safe driving habits and that driving is a very serious responsibility.
We have 19 convenient locations around the metro Atlanta area offering different programs. For more information call (770)962-9555 or visit us at www.a1drivingschools.com!