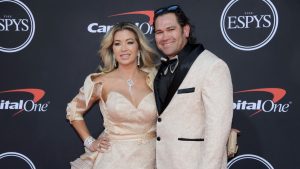 Damon and his wife were pulled over in Windermere, Florida, at about 1:23 a.m. on February 19, after cops said they saw him swerving on the road and driving erratically.
Police reported that Damon had a blood-alcohol content of 0.30% – more than triple the legal limit in Florida.
Police arrested Damon's wife, Michelle Mangan-Damon, on a charge of battery on a law enforcement officer and resisting arrest with violence.
Damon played for seven teams during his 17-year MLB career, including the Boston Red Sox and New York Yankees.
DUI Laws | What You Need to Know
The laws make it illegal for drivers of all ages to operate motor vehicles if they have BAC percentages of:
0.08% or higher, if they're 21 years old or older operating regular passenger vehicles.
0.04% or higher, if they're operating commercial vehicles.
0.02% or higher, if they're younger than 21 years old.
Georgia State law also requires clinical evaluation and the attendance of a DUI / Risk Reduction Program that's certified/licensed by the Georgia Department of Driver's Services before your driver's license can be reinstated if you have been charged with any of the following:
DUI
Drug Possession
Other drug offenses
Under-age possession of drugs or alcohol
Before getting behind the wheel after having a few, consider the many reasons why you should not.
For more information about DUI School visit www.a1drivingschools.com or call (770) 962-9555!