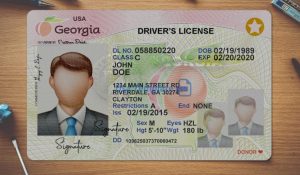 The Georgia Department of Driver Services has agreed to make it easier for Puerto Ricans and applicants from other U.S. territories to get driver's licenses under the terms of a federal lawsuit settlement which was announced recently.
The department agreed to allow residents from the territories — who are U.S. citizens — to transfer their driver's licenses to Georgia without taking driving or written tests. That's what people who move to Georgia from the 50 U.S. states are already allowed to do.
In addition, the DDS will no longer require Puerto Ricans to take a test of island geography, politics and culture to prove they are from that territory.
The settlement could make it easier for thousands of people to drive, get jobs and otherwise settle in Georgia.
In a written statement, the DDS confirmed the changes in policy.
"The top priority at DDS is to provide efficient customer service while following all Georgia and federal rules and requirements," Commissioner Spencer R. Moore said. "We welcome instances like this where opportunities for improvement can be made after an additional assessment of existing law."
Looking for Driving Lessons?
Driving lessons are a great first step for new drivers, or licensed drivers, helping students to feel comfortable on the road, in traffic, and in a variety of weather conditions. Most insurance companies even offer discounts for drivers who have had lessons. Sign up for driving lessons, today.
We now offer on-site road testing at A1