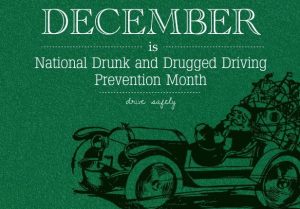 The National Highway Traffic Safety Administration reported that an average of 300 people died annually in drunk-driving-related crashes since 2013.
This month is more commonly associated with the holidays, which is the perfect time to raise awareness about the dangers of drunk driving.
While people all over the world are enjoying themselves, they are more exposed to alcohol and oftentimes, other substances. This makes the holidays one of the most dangerous seasons to be a driver or a passenger on the roads!
NHTSA's 2013-2014 National Roadside Survey revealed that 20 percent of nighttime weekend drivers tested positive for drugs. Those struggling with drug addiction in Atlanta are encouraged to seek treatment for drugs.
The proportion of marijuana-positive drivers involved in fatal crashes increased from 8% in 2013 to 17% the next year(AAA Foundation for Traffic Safety).
The National Impaired Driving Prevention Month is a campaign that highlights the consequences of impaired driving. It reminds all drivers that drunk and drugged driving is considered impaired driving. Not only does it put the driver at risk, but it also endangers everyone sharing the road.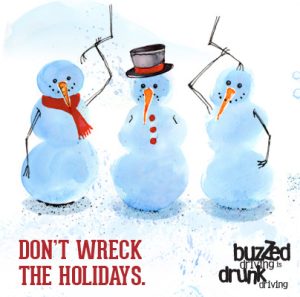 Make that plan for a sober ride home before the night begins.
All motorists can use the following tips to stay safe, focused, sober and patient while traveling:
Plan ahead for a sober ride.
Arrange for a designated driver, use a rideshare service or program the numbers for cab companies into your phone.
You can also plan to use public transportation, but check schedules ahead of time in case service is altered during the holiday.
Don't try to make up time by speeding. Because of extra traffic on the road, leave for your destination earlier than needed to allow for increased travel time.
Make sure everyone in your vehicle is wearing their seat belt and all children under 8 are riding in an approved child passenger safety seat or booster seat.
Limit driver distractions by staying off phones. Program GPS before you get on the road or have a passenger be in charge of navigation.
Take breaks to avoid drowsy driving: Plan rest stops as needed and alternate drivers if possible!
Drivers can benefit from understanding state laws and penalties pertaining to impaired driving, especially now that the holidays are near.
The same safe driving practices that are taught in A-1's Defensive Driving Class can be applied to be a safe driver in a car and on a motorcycle. There is a lot of very useful and informative information in the class and it will apply whether you have been driving for years or you are a brand new driver.
For more information about class schedules or to see A-1's 19 convenient locations call (770)962-9555 or visit us at www.a1drivingschool.com!