A Georgia Gwinnett College professor is in a Maryland hospital recovering from injuries he received in a hit-and-run accident on New Year's Eve.
Tom Gluick is an assistant professor of chemistry, and is recovering after multiple surgeries at Maryland's R Adams Cowley Shock Trauma Center in Baltimore, Gluick's ex-wife, Sheila Garrity said.
Gluick was walking across the street near the Towson Mall in Maryland and was struck by a vehicle that was reported to have left the scene. Gluick was airlifted to Shock Trauma in critical condition.
He was stopping in Maryland on his way home to metro-Atlanta after visiting family in New York.
FOX 5 Atlanta reported Gluick suffered broken bones in his arms, eye sockets, right leg, and eight ribs.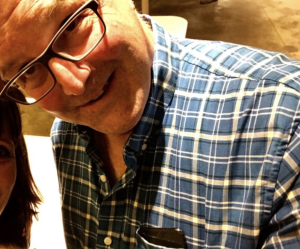 Georgia Gwinnett College issued a statement consoling Gluick and his friends and family recovery.
"We are very sorry to learn of Dr. Gluick's situation," the statement said. "He is a member of our Grizzly family and our thoughts and prayers are with him, his family and friends during this difficult time."
From everyone here at A-1's Driving School, we would like to wish Gluick a smooth recovery and he will remain in our thoughts and prayers.
Remember, when you are a pedestrian at night the last thing you want to do is blend in.  By wearing bright colors that easily reflect light, such as white or yellow, you will stand out and become far more visible to drivers.  This can also be accomplished by wearing reflectors often found on bicycles, helmets and reflective vests.  Reflectors can make you visible in a car's headlights for up to 500 feet!
What Are Georgia's Rules for Crossing Intersections? 
Pedestrians must cross intersections at a crosswalk. While most people consider a crosswalk as the pathway across the intersection denoted with white lines (i.e., a marked crosswalk), it is important to note that there are both marked and unmarked crosswalks.
An unmarked crosswalk is a line between one side of the roadway and the other. The only way this differs from a marked crosswalk is that there are no distinguishing marks.
If a pedestrian is in either a marked or unmarked crosswalk, he has the right-of-way. Drivers must yield to pedestrians already inside these crosswalks, regardless of whether the driver has a green light or not.
What Responsibilities Do Drivers Have?
According to the Governor's Office of Highway Safety, motorists must stop and stay stopped for pedestrians at crosswalks. Drivers must stay put until the pedestrian has vacated the driver's side of the road.
Georgia law also holds that a driver cannot overtake another motorist who has stopped for a pedestrian.
The same safe driving practices that are taught in A-1's Defensive Driving Class can apply to be a safe driver in a car and on a motorcycle. There is a lot of very useful and informative information in the class and it will apply whether you have been driving for years or you are a brand new driver.
For more information about class schedules or to see A-1's 19 convenient locations call (770)962-9555 or visit us at www.a1drivingschools.com!