If someone refuses a breath test, it can no longer be held against that person in court. But if you refuse a blood test, it can still be held against you in court.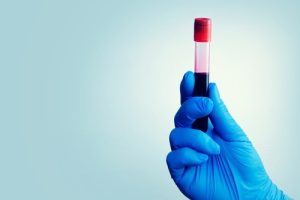 When an officer pulls someone over in Georgia for drinking and driving, they might ask you to take a field sobriety test along with a breath test. District Attorney for the Lookout Mountain Judicial Circuit, Buzz Franklin said officers would explain implied consent before administering a breath test, but now departments are not likely to administer them at all.
"Then the suspect has the right to say, yes I want to take the test, or no I want to refuse the test," said Franklin.
If someone refuses to take a breath test, it can't be held against you in court, but he says that the same conditions don't apply to a blood test.
"The refusal to take a blood test even under the Elliott Decision at this point in time still can be admitted against someone," said Franklin.
These changes came after the Elliott decision. The Georgia Supreme Court ruled that it was unconstitutional to admit into evidence that someone refused a breath test because that's a right protected under the Fifth Amendment.
Franklin explained why the court will take into account a refusal of a blood test, but not a breath test.
"Blowing into the machine is sort of a verbal act, which you're giving testimony in effect through your breath sample," said Franklin. "Blood being taken is more of a passive act, you're not giving it, you're sort of submitting to it."
Even if the person doesn't consent to the blood test, an officer can still get a warrant.
Law enforcement do so so they can continue to build solid cases against drunk drivers.
"I think a lot of departments are changing and going to a protocol where they don't necessarily ask for breath tests, they may ask for a blood test, which is actually more accurate," said Franklin.
DUI Laws | What You Need to Know
The laws make it illegal for drivers of all ages to operate motor vehicles if they have BAC percentages of:
0.08% or higher, if they're 21 years old or older operating regular passenger vehicles.
0.04% or higher, if they're operating commercial vehicles.
0.02% or higher, if they're younger than 21 years old.
Georgia State law also requires a clinical evaluation and the attendance of a DUI / Risk Reduction Program that's certified/licensed by the Georgia Department of Driver's Services before your driver's license can be reinstated if you have been charged with any of the following:
DUI
Drug Possession
Other drug offenses
Under-age possession of drugs or alcohol
Before getting behind the wheel after having a few, consider the many reasons why you should not.
For more information about DUI School visit www.a1drivingschools.com or call (770) 962-9555!