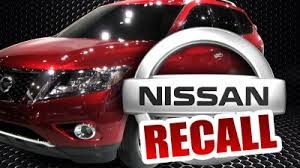 A brake fluid leak on certain Nissan cars and SUVs could lead to a risk of fire prompting the automaker to recall about 394,000 vehicles in the United States.
An antilock brake actuator pump can leak onto a circuit board, causing electrical shorts and fires. Because of the risk, Nissan recommends owners park the vehicles outside and away from buildings if the antilock brake light is on for more than 10 seconds.
The recall covers 2015 to 2018 Nissan Murano SUVs, 2016 to 2018 Maxima sedans and 2017 to 2019 Infiniti QX60 and Nissan Pathfinder SUVs (National Highway Traffic Safety Administration).
This is the second recall for some of the same vehicles. In 2018, Nissan dealers inspected parts but did not replace the pumps if the fluid wasn't leaking.
Dealers will now replace pumps on all of the vehicles.
Whether you have been driving for years or you are a brand new driver, A-1 offers classes that will help you brush up on some rules and regulations before it's too late.
If you have a clean driving record for 3 years, you may take the 6-hour Defensive Driving Program to receive a 10% -15% discount on your auto insurance premium. The insurance discount percentage is determined by your insurance company.
For more information about class schedules or to see A-1's 19 convenient locations call (770)962-9555 or visit us at www.a1drivingschools.com!