Suspended Virginia Tech men's basketball standout was found guilty in Montgomery County General District Court of first-offense driving under the influence.
Radford also pleaded no contest to carrying a concealed weapon. Judge Randal Duncan took that case under advisement for a year and could dismiss that charge at the end of that period.
"You have too much going for you," Duncan told Radford in the disposition hearing. "Do better."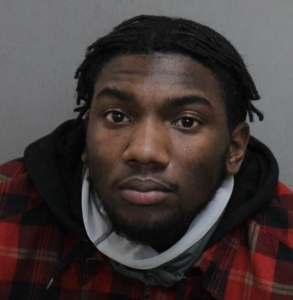 Radford was indefinitely suspended from the nationally ranked Hokies on Jan. 25 after being arrested by Blacksburg police a day earlier. He was charged with one misdemeanor count of first-offense driving while intoxicated and one misdemeanor count of carrying a concealed weapon.
Radford and his attorney, Jimmy Turk, reached a plea agreement on the DUI charge with the Montgomery County Commonwealth's Attorney's office.
Under the plea agreement, Radford pleaded not guilty to driving under the influence with the stipulation that he be found guilty.
Radford was sentenced to a 60-day suspended jail sentence and a $1,000 fine, with $750 of that suspended.
Radford, who has a Louisiana driver's license, also had his driving privileges in Virginia revoked for 12 months — unless he gets a Virginia driver's license, in which case his license will be restricted and he must have the ignition interlock device in his car.
Radford was also placed on probation for 12 months.
DUI Laws | What You Need to Know
The laws make it illegal for drivers of all ages to operate motor vehicles if they have BAC percentages of:
0.08% or higher, if they're 21 years old or older operating regular passenger vehicles.
0.04% or higher, if they're operating commercial vehicles.
0.02% or higher, if they're younger than 21 years old.
Georgia State law also requires clinical evaluation and the attendance of a DUI / Risk Reduction Program that's certified/licensed by the Georgia Department of Driver's Services before your driver's license can be reinstated if you have been charged with any of the following:
DUI
Drug Possession
Other drug offenses
Under-age possession of drugs or alcohol
Before getting behind the wheel after having a few, consider the many reasons why you should not.
For more information about DUI School visit www.a1drivingschools.com or call (770) 962-9555!