The Independence Day holiday travel period is now set for 6:00 p.m. on Friday, July 3rd through Sunday, July 5th at midnight, a total of 54 hours.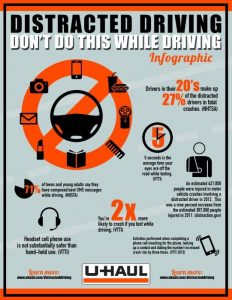 Local and state law enforcement are making it a priority to target speeders, distracted and impaired drivers!
The Georgia State Patrol and Motor Carrier Compliance Division also want to remind drivers about the Georgia Hands-Free Law, which went into effect two years ago. Since then, almost 50,000 tickets have been issued.
The 2019 Independence Day holiday travel period was 102 hours long. During that time span, state troopers were called to 571 traffic accidents which were tied to 427 injuries and 17 fatalities.
More than 12,000 tickets were issued spanning from seat belt and child restraint violations, with 16, 846 warnings and 422 DUI arrests.
Colonel Gary Vowell, the Commissioner of the Georgia Department of Public Safety, said "Despite restraints under COVID-19 guidelines, social distancing, wearing masks and timelines for re-opening states, motorists still plan to travel the roadways in celebration of the beginning of summer and family and friends will be participating in Fourth of July events. The Department of Public Safety wants everyone to put safety first by following the posted speed limit, not driving while impaired, making sure all occupants are restrained, keeping your hands off of your cell phones, and adhering to social distancing guidelines, wearing masks when necessary."
Georgia State Patrol will also be enforcing Operation Zero Tolerance, which is aimed at fighting impaired drivers along with speeders and distracted drivers. AAA reports 97% of travelers will travel in a car and troopers, officers and deputies will be working together to cut down on roadway risks.
DUI Laws | What You Need to Know
The laws make it illegal for drivers of all ages to operate motor vehicles if they have BAC percentages of:
0.08% or higher, if they're 21 years old or older operating regular passenger vehicles.
0.04% or higher, if they're operating commercial vehicles.
0.02% or higher, if they're younger than 21 years old.
Georgia State law also requires clinical evaluation and the attendance of a DUI / Risk Reduction Program that's certified/licensed by the Georgia Department of Driver's Services before your driver's license can be reinstated if you have been charged with any of the following:
DUI
Drug Possession
Other drug offenses
Under-age possession of drugs or alcohol
Before getting behind the wheel after having a few, consider the many reasons why you should not.
For more information about DUI School visit www.a1drivingschools.com or call (770) 962-9555!