Your driver's license gives you the legal right to drive. In return, you're expected to obey the relevant traffic laws.
One way that many states keep track of your driving history is to assign points to your license if you get a ticket for a moving violation!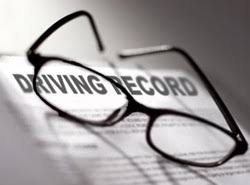 Point System: Points are added to your license upon conviction of certain violations.  The Georgia Point System ranges from 2 to 6 points.
How many points will suspend your license?
A driver with 15 points in a 24 month period will have their license suspended. Licensed Georgia residents may request that the Department of Driver Services reduce the number of points assessed against their Georgia driver's license.
How do I reduce points on my Georgia driver's license?
Up to 7 points can be reduced once every 5 years.  In accordance with rule O.C.G.A §40-5-86
To qualify for a Points Reduction, you must successfully complete a certified Driver Improvement (defensive driving) course.  Once you complete the Driver Improvement (defensive driving) course: Bring the original certificate of completion to a DDS Customer Service Center or you can request a Points reduction by Mail.  Mail the original certificate of completion to the Georgia Department of Driver Services, P. O. Box 80447, Conyers, Georgia 30013.
A-1 is proud to say that we offer certified defensive driving classes visit a1drivingshcools.com for more information!
When are points not added?
You will not receive points for the following:

Speeding convictions less than 15 miles-per-hour over the posted speed limit
Convictions of driving "Too Fast for Conditions'
If you are a Non-Georgia Resident
For more information about class schedules or to see A-1's 19 convenient locations call (770)962-9555 or visit us at www.a1drivingschools.com!