Pope High School principal Thomas Flugum, 54, was arrested in Woodstock after a Cherokee County Sheriff's officer saw his BMW sedan not maintaining its lane, according to multiple media reports.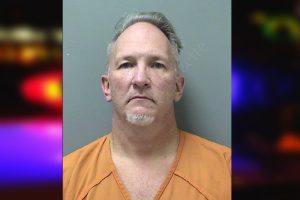 After he was pulled over, Flugum said he'd left Sideline's Bar and Grill, then declined to take a field sobriety test or answer further questions, the arresting officer wrote in his incident report.
Flugum was charged with DUI, failure to maintain lane, and misdemeanor obstruction.
The Atlanta Journal-Constitution reported that he posted bond about five hours after he was arrested.
"We are aware of the police report and, as a personnel matter which is being investigated, have no further comment," a spokesperson for the Cobb County School District said in an emailed statement Thursday.
The next step for Flugum is to complete a clinical evaluation and the attendance of a DUI / Risk Reduction Program that's certified/licensed by the Georgia Department of Driver's Services before his driver's license can be reinstated since he has been charged with one of the following:
DUI
Drug Possession
Other drug offenses
Under-age possession of drugs or alcohol
Before getting behind the wheel after having a few, consider the many reasons why you should not.
For more information about DUI School visit www.a1drivingschools.com or call (770) 962-9555!