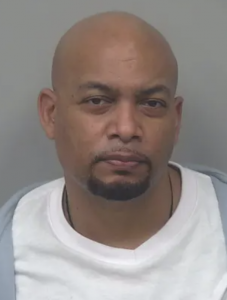 A man accused of killing a man standing on the shoulder of I-85 while trying to avoid a traffic stop is in police custody and facing a litany of charges, including felony murder in Gwinnett County.
The Georgia State Patrol said Victor Allen Smith, 55, led a trooper on a pursuit after trying to avoid a traffic stop.
The trooper activated their patrol car lights, officials said, and the driver sped off north into Gwinnett County, weaving in and out of traffic at a high rate of speed. Georgia State Patrol said it lost control south of Jimmy Carter Boulevard on I-85.
That's when troopers said the driver skidded into the east shoulder and emergency lane where Martinez and the wrecker driver were standing.
Hugo N. Martinez, 22, died in the collision. Officials said a wrecker had just finished loading his broken-down car on I-85 north. The driver of the wrecker was able to jump over a concrete barrier, officials said and avoided being hit.
Smith faces several charges, including traffic offenses:
Speeding

Improper Lane Change

Fleeing and Attempting to Elude

HOV Violation

Driving While License Suspended or Revoked

Reckless Driving

Felony Murder

Homicide by Vehicle (1st Degree)

Driving in the Emergency Lane

Too Fast for Conditions

Failure to Maintain Lane

Following Too Closely
Smith is in Gwinnett County Jail without bond.
Our thoughts and prayers go to the family and friends of Hugo Martinez.
Speeding causes accidents!
Whether you are 15 and in need of taking the course or 45 and you just want to brush up on the rules and regulations of driving, A-1 Driving School is here to help!
DUI Laws | What You Need to Know
The laws make it illegal for drivers of all ages to operate motor vehicles if they have BAC percentages of:
0.08% or higher, if they're 21 years old or older operating regular passenger vehicles.
0.04% or higher, if they're operating commercial vehicles.
0.02% or higher, if they're younger than 21 years old.
Georgia State law also requires clinical evaluation and the attendance of a DUI / Risk Reduction Program that's certified/licensed by the Georgia Department of Driver's Services before your driver's license can be reinstated if you have been charged with any of the following:
DUI
Drug Possession
Other drug offenses
Under-age possession of drugs or alcohol
Before getting behind the wheel after having a few, consider the many reasons why you should not.
For more information about DUI School visit www.a1drivingschools.com or call (770) 962-9555!