Jackson County Missouri prosecutors have announced felony charges against Britt Reid. If convicted, Reid could face a jail sentence of 1-7 years.
Investigators found that Reid was driving nearly 84 miles per hour just before the crash. The speed limit was 65.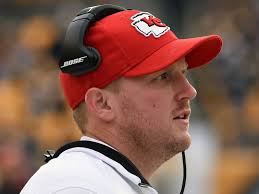 Reid's blood alcohol concentration was .113, well above the legal limit of .08.
Reid was driving a white 2020 Dodge Ram when it struck two stationary cars on the side of an interstate.
Prosecutors alleged Monday that Reid, while under the influence of alcohol, "acted with criminal negligence by driving at an excessive rate of speed, failing to be aware of a disabled vehicle, striking it and causing physical injury to a child in that vehicle.
Police said Reid admitted to having 2-3 drinks and a prescription Adderall on the night of the crash. A DUI Unit officer "noted his eyes were bloodshot and red," according to the probable cause statement.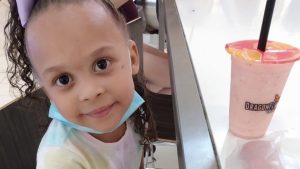 Ariel Young, the 5-year-old girl injured in the crash, was hospitalized with life-threatening injuries. She "suffered a severe traumatic brain injury, a parietal fracture, brain contusions, and subdural hematomas," according to the prosecuting attorney's office.
Our thoughts and prayers go out to the family and friends of Ariel Young.
DUI Laws | What You Need to Know
The laws make it illegal for drivers of all ages to operate motor vehicles if they have BAC percentages of:
0.08% or higher, if they're 21 years old or older operating regular passenger vehicles.
0.04% or higher, if they're operating commercial vehicles.
0.02% or higher, if they're younger than 21 years old.
Georgia State law also requires clinical evaluation and the attendance of a DUI / Risk Reduction Program that's certified/licensed by the Georgia Department of Driver's Services before your driver's license can be reinstated if you have been charged with any of the following:
DUI
Drug Possession
Other drug offenses
Under-age possession of drugs or alcohol
Before getting behind the wheel after having a few, consider the many reasons why you should not.
For more information about DUI School visit www.a1drivingschools.com or call (770) 962-9555!