Justin Michael Voss, 33, was taken into custody in Dawson County on one count of DUI on Friday, Jan. 1, according to Georgia State Patrol SFC Curtis Bradshaw.
The Dawson County Sheriff's Office was conducting a road check at that location, and according to authorities, Voss almost drove through that road check.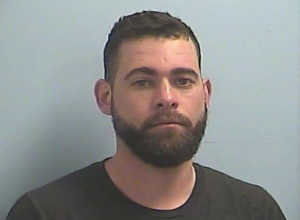 Dawson County deputies flagged Voss down and performed an investigation after smelling what appeared to be alcohol.
After conducting the investigation, the Georgia State Trooper determined that Voss had been driving while under the influence of alcohol.
The Forsyth County Sheriff's Office was notified of Voss's arrest and is conducting an internal affairs investigation. According to Stacie Miller, a spokeswoman with the Forsyth County Sheriff's Office, Georgia P.O.S.T. has been notified of the arrest.
"The Forsyth County Sheriff's Office takes DUI's very seriously," Miller said. "We have run several awareness campaigns throughout the year with messages stressing there are no warnings for DUI, because when you drive drunk, you put your life and other lives in jeopardy."
He was placed on was put on administrative leave soon after.
The next step for Voss is to complete a clinical evaluation and the attendance of a DUI / Risk Reduction Program that's certified/licensed by the Georgia Department of Driver's Services before his driver's license can be reinstated since he has been charged with one of the following:
DUI
Drug Possession
Other drug offenses
Under-age possession of drugs or alcohol
For more information about DUI School visit www.a1drivingschools.com or call (770) 962-9555!