A 38-year-old man was injured in a crash on the 5400 block of Mount Church Road in Macon.
Brittany Boyd has been charged with DUI and hit and run causing injuries.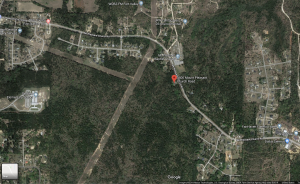 According to the Bibb County Sheriff's Office, Boyd was driving a Ford Expedition with two passengers along Mount Pleasant Church Road at around 5:30 p.m. when she crashed into a Honda Oddysey. A 38-year-old man in the Odyssey was injured in the crash.
Boyd is accused of driving away from the scene of the crash. A witness followed Boyd's vehicle and contacted the sheriff's office. Deputies responded to the call and found Boyd on Griffin's Hill Road. Part of the Honda Odyssey was still stuck on Boyd's vehicle.
Boyd was arrested. The man who was injured was brought to The Medical Center, Navicent Health and was listed in stable condition. No one else was injured in the crash.
We are glad to hear that there were no serious injuries involved in this accident.
Georgia State law also requires a clinical evaluation and the attendance of a DUI / Risk Reduction Program that's certified/licensed by the Georgia Department of Driver's Services before your driver's license can be reinstated if you have been charged with any of the following:
DUI
Drug Possession
Other drug offenses
Under-age possession of drugs or alcohol
Before getting behind the wheel after having a few, consider the many reasons why you should not.
For more information about DUI School visit www.a1drivingschools.com or call (770) 962-9555!