A Snellville man who reportedly escaped from a "probation detention center work detail" in Gwinnett crashed a car he was driving — resulting in the death of a Mercer University student — after a chase in Monroe and Bibb counties, according to a report from the Macon Telegraph.
The Monroe County Sheriff's Office told the newspaper that Erick Guillermo Tapia-Algeria, 25, is facing multiple traffic charges because of the chase, which began just south of the city of Forsyth on Interstate 75, moved over to Interstate 475 and ended with the crash at the Macon Mall.
Reports say law enforcement began pursuing the vehicle when it was observed going 112 mph on the interstate and speeds got as high as 140 mph during the chase.
The Mercer student, identified as Stone Mountain resident Sapphire Thomas, 21, was reportedly a passenger in the car driven by Tapia-Algeria.
Our condolences go out to the family and friends of Sapphire Thomas.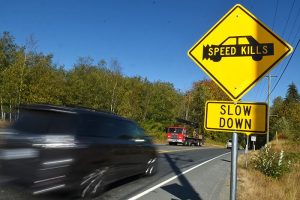 Speeding is more than just breaking the law. The consequences are far-ranging:
Greater potential for loss of vehicle control;
Reduced effectiveness of occupant protection equipment;
Increased stopping distance after the driver perceives a danger;
Increased degree of crash severity leading to more severe injuries;
Economic implications of a speed-related crash; and
Increased fuel consumption/cost.
Speeding behavior and aggressive drivers may not only affect the speeder—it can also affect other drivers, pedestrians, and bicyclists. Here are some tips for encountering speeders on the road: 
Give speeding drivers plenty of space. Speeding drivers may lose control of their vehicles more easily.
Adjust your driving accordingly. Speeding is tied to aggressive driving. If a speeding driver is tailgating you or trying to engage you in risky driving, use judgment to safely steer your vehicle out of the way.
Call the police if you believe a driver is following you or harassing you.
To stay safe on the road consider taking a defensive driving class. A-1 offers classes at 19 locations where you can learn more tricks and tips such as these!