Two men who were pulled over and detained on live television were convicted by a Gwinnett County jury on drug-related charges stemming from that televised incident.
The jury convicted Cristhian Guzman de Paz, 21, on trafficking methamphetamine or amphetamine charge and Alexander Arellano, 20, on a possession of marijuana, less than an ounce, charge.
Guzman de Paz received a 25-year prison sentence and must pay a $1 million fine, while Arellano got a 12-month jail sentence.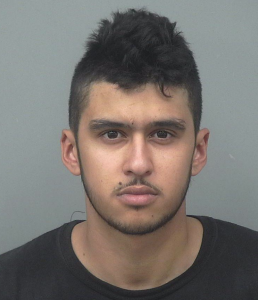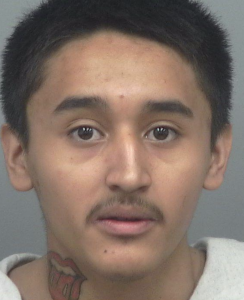 "On June 6, 2018, while filming for A&E's 'Live PD,' Deputy Baker pulled a car over in the parking lot of the Valero gas station on Beaver Ruin Road just off Interstate 85," prosecutors said. "During the traffic stop, Deputy Baker smelled marijuana and the passenger turned over a small amount of marijuana to him.
"He then detained both the driver, Guzman de Paz, and the passenger, Arellano, and he searched the car."
A substance that prosecutors said "appeared to be methamphetamine" was found in two plastic Tupperware-type containers by law enforcement officers as they searched the car. The drugs were seized and turned over to the Gwinnett Metro Task Force.
Testing at the GBI Crime Lab later confirmed law enforcement's suspicion that the substance was methamphetamine.
"A forensic chemist tested one of the plastic containers, and the methamphetamine in that container weighed 958 grams," prosecutors said. "The other container appeared to have a similar amount in it.
"The estimated value of a kilogram of methamphetamine around that time was $7,000 a kilogram, but if sold in one gram increments, the value could increase up to $60 a gram totaling approximately $120,000."
Georgia State law requires clinical evaluation and the attendance of the DUI program that's certified/licensed by the Georgia Department of Driver's Services before your driver's license can be reinstated if you have been charged with any of the following:
DUI

Drug Possession

Other drug offenses

Under-age possession of drugs or alcohol
For more information visit www.a1drivingschools.com or call (770) 962-9555!