The officer has been charged with DUI and violation of the open container law after being arrested in Summerville, Ga.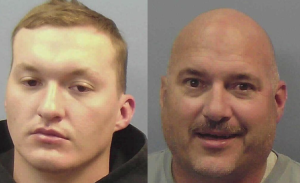 Robert Moore III, 27, was reportedly involved in an altercation at an establishment named Jefferson's in the small town in Northwest Georgia.
The altercation prompted calls to local law enforcement, who responded in time to stop Moore as he was leaving Jefferson's.
According to reports, officers suspected that both Moore, and his father Robert Moore, Jr. – a passenger in the vehicle – was under the influence of alcohol, and the officers reported seeing multiple open cans of beer in their vehicle.
DUI Laws | What You Need to Know
The laws make it illegal for drivers of all ages to operate motor vehicles if they have BAC percentages of:
0.08% or higher, if they're 21 years old or older operating regular passenger vehicles.
0.04% or higher, if they're operating commercial vehicles.
0.02% or higher, if they're younger than 21 years old.
Georgia State law also requires clinical evaluation and the attendance of a DUI / Risk Reduction Program that's certified/licensed by the Georgia Department of Driver's Services before your driver's license can be reinstated if you have been charged with any of the following:
DUI
Drug Possession
Other drug offenses
Under-age possession of drugs or alcohol
Before getting behind the wheel after having a few, consider the many reasons why you should not.
For more information about DUI School visit www.a1drivingschools.com or call (770) 962-9555!