A University of Georgia graduate who had recently completed medical school was killed after a drunken driver smashed into his car, officials said.
Tyler Wallace, M.D. was driving home from a post-medical training class when he was hit by a DUI driver. Wallace was exiting Highlands Grove Business Park at 3690 Highlands Parkway S.E. in a gray 2016 Chrysler 200 when he was struck on the driver's side by a black 2014 Toyota Tundra.
First responders had to use the jaws of life to extract Wallace from his vehicle. He was rushed to Kennestone Hospital where he later died from his injuries.
Police at the scene of the wreck asked the other driver, Brent Douglas Davis, to step out of his truck to speak with them, the warrant said. An officer noticed he was unsteady on his feet and his speech was slurred. Officers noticed the smell of mouthwash on his breath.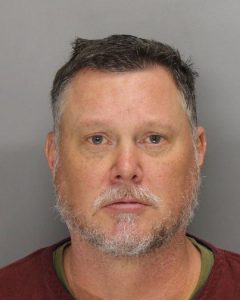 Davis denied a field sobriety test and denied he was drunk. Police later found beer cans in the car.
Davis was charged with homicide by vehicle and DUI.